---
Camp Katrina
In David and Janene's driveway...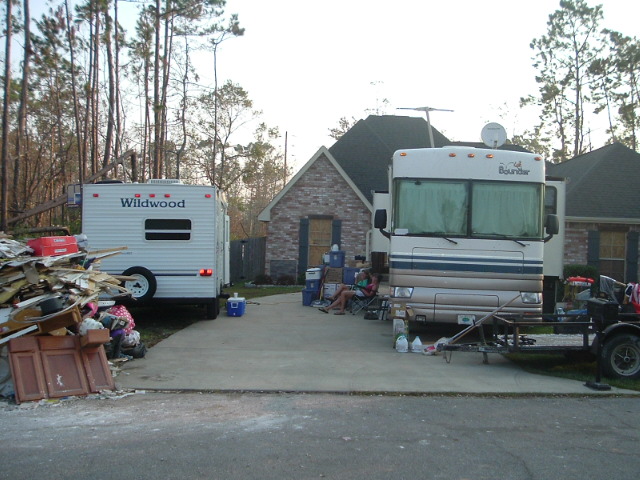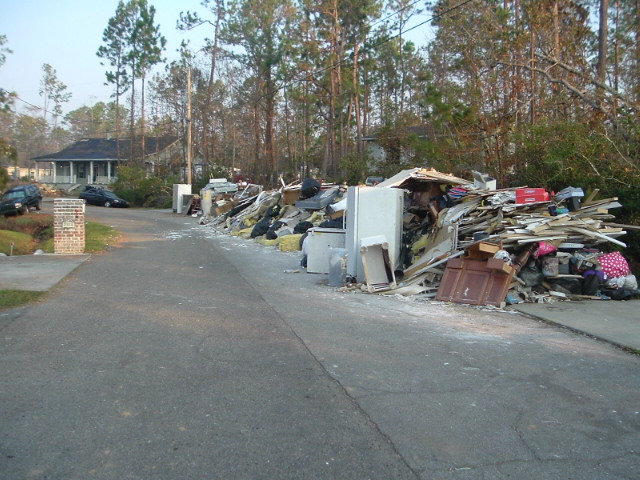 Debris piles on street...
---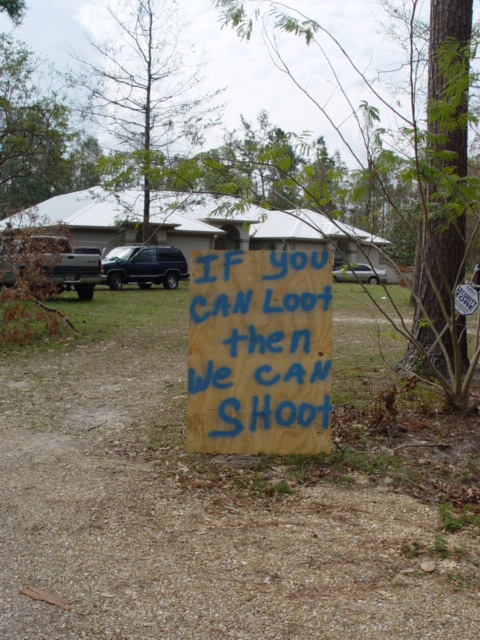 They will, too...
Shane is a friend of David and Janene's that we met on our trip. He's married to Cathy. They lost everything but we'll save that for later.
He is a DEA agent. Here is a funny "Shane" story.
A few days after Katrina hit, Shane stopped a pick-up truck with 4 big-screen TV's in the bed. He asked the guy, who had his wife and son in the cab with him, where he got the TV's. The guy told him from K-Mart.
Shane told him to drive back to K-Mart and he would follow him. Once they got there Shane ordered the guy to remove them from his truck. The guy protested saying that somebody else would just steal them.
Shane unholstered his side arm and put a 9mm hole in each TV. He told the guy "No they won't. Now get them off your truck."
True story...

---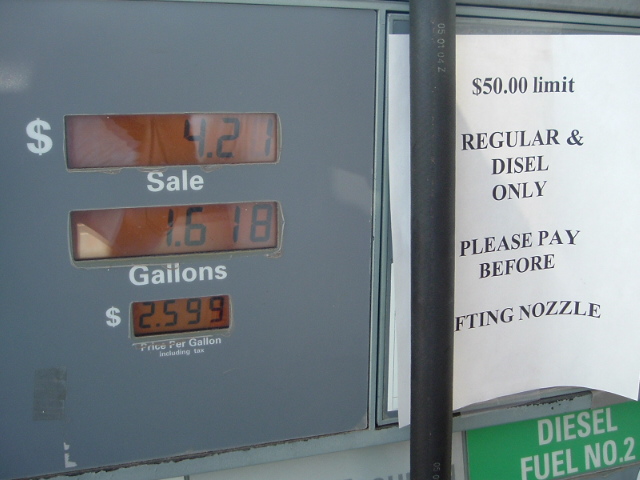 Gas is cheaper in Bay St. Louis than it is in Louisiana, Texas, New Mexico, Arizona, and California.
---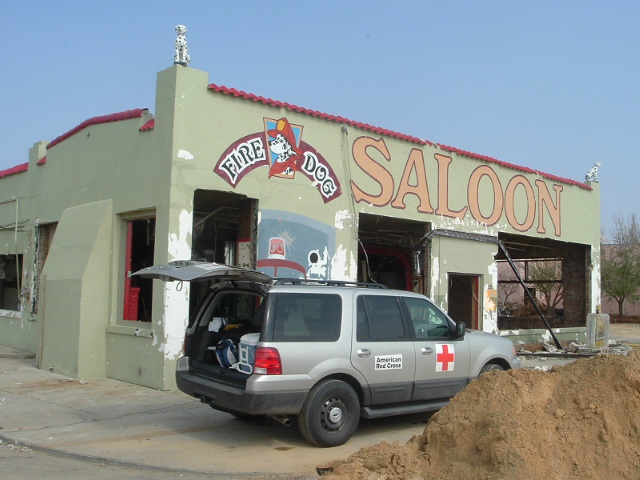 Bay St. Louis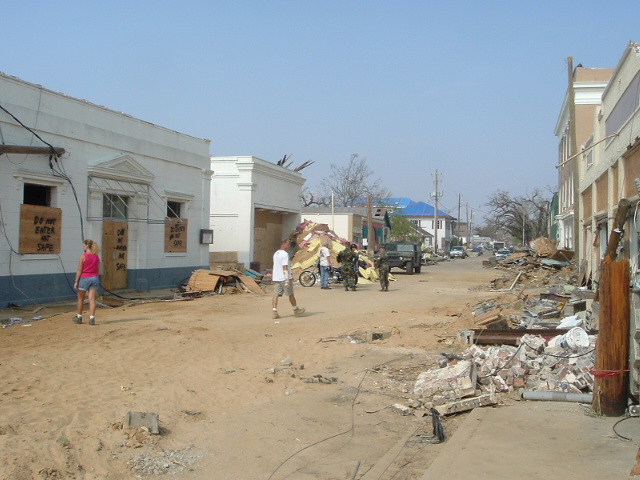 Bay St. Louis - David, Janene, and the National Guard. We were able to tour the area because they own property in Bay St. Louis and were able to get in to inspect it. Once you are beyond the check-points, you're pretty much free to move around the area.
---
Katrina the cat...
While Karla and I were gone Brandon was one of the 1st responder's to a tragic accident in Corona. Unfortunately the person died and her kitty escaped from the car and roamed the freeway for 3 days until she was captured by Cal Trans workers.
Brandon had contacted the local animal shelter the day of the accident and asked them to call him if the cat was found.
They called and he picked her up, had her spayed, and brought her home.
We decided to name her Katrina...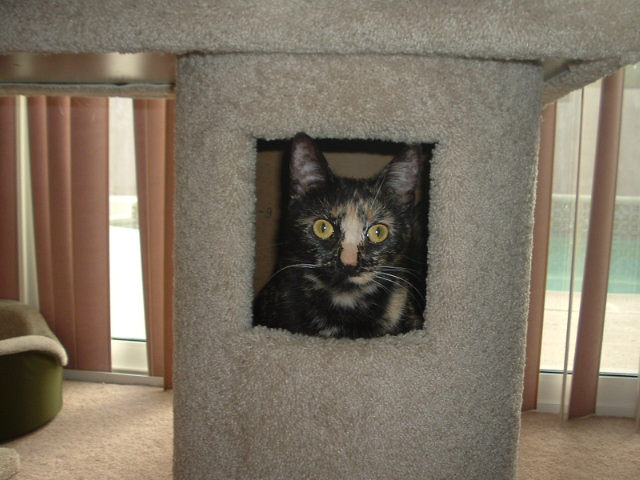 ---
Seagull Rescue...
When we were at the Bay St. Louis bridge we noticed an injured seagull. David grabbed a towel and wrapped it and took it to an AMR ambulance and crew from Florida.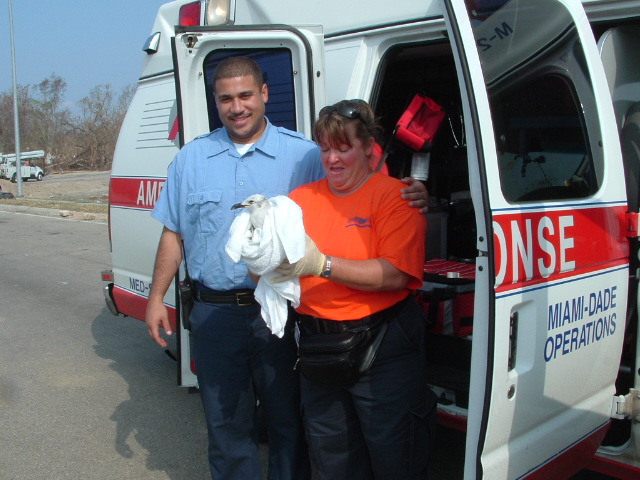 They determined that the gull had broken legs so both were splinted. The AMR crew took the bird to an animal rescue center where it could be cared for by veterinarians.
---
The Cemetery...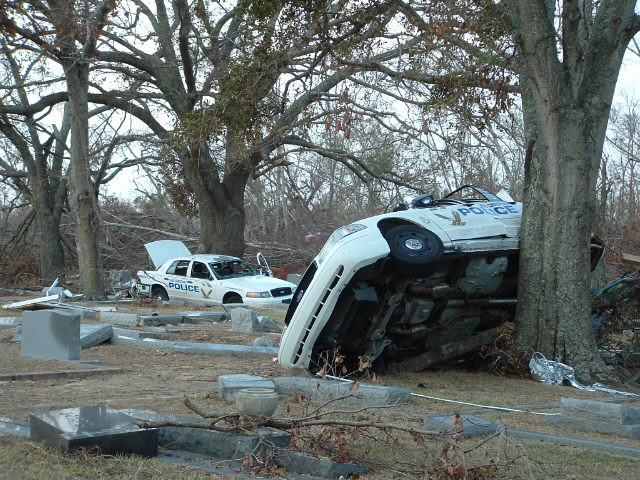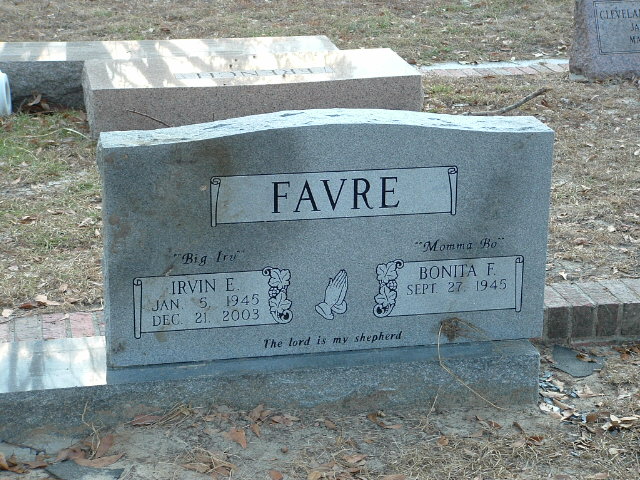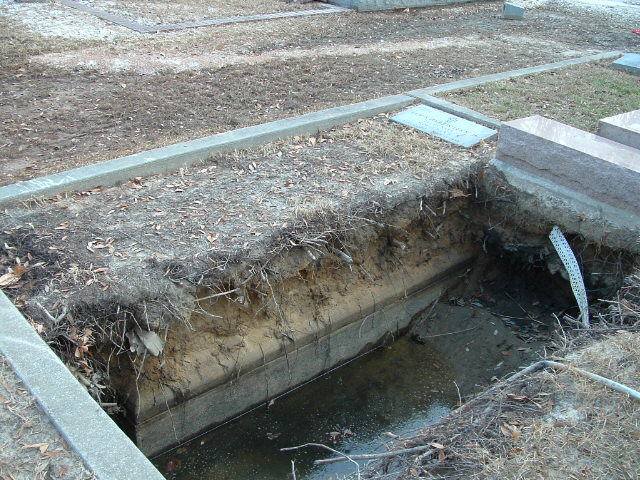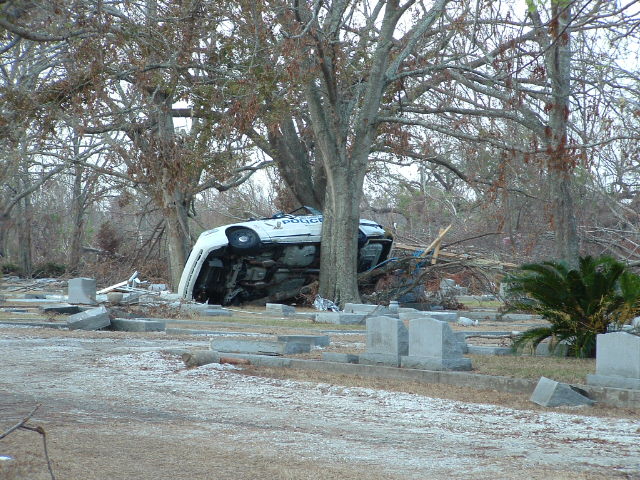 ---
Signs of the times...
Newspaper rack from the day before...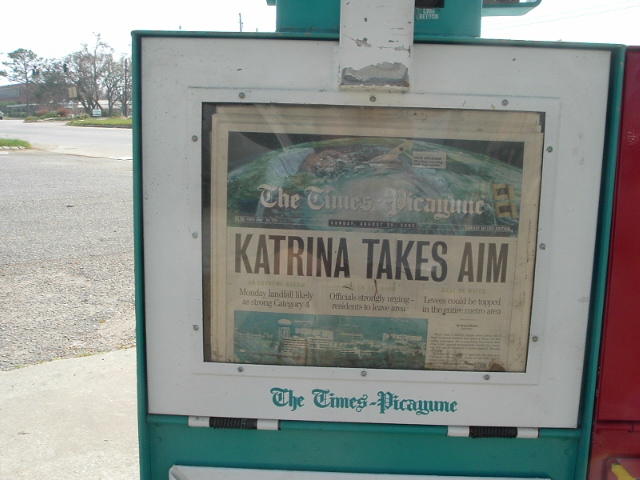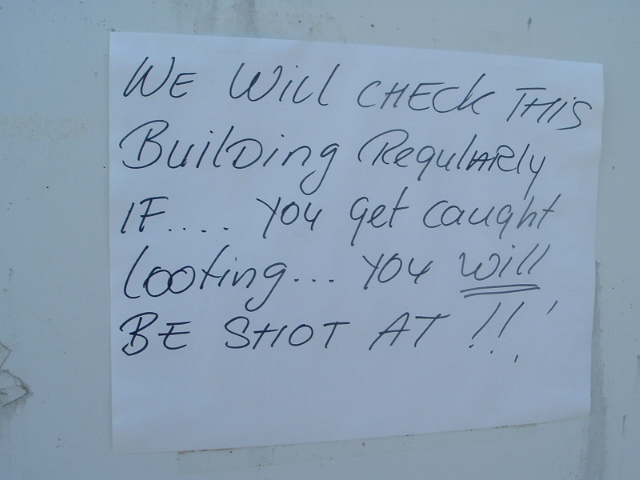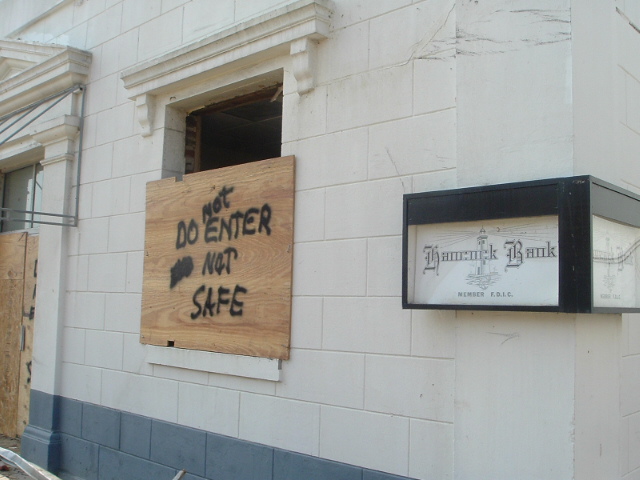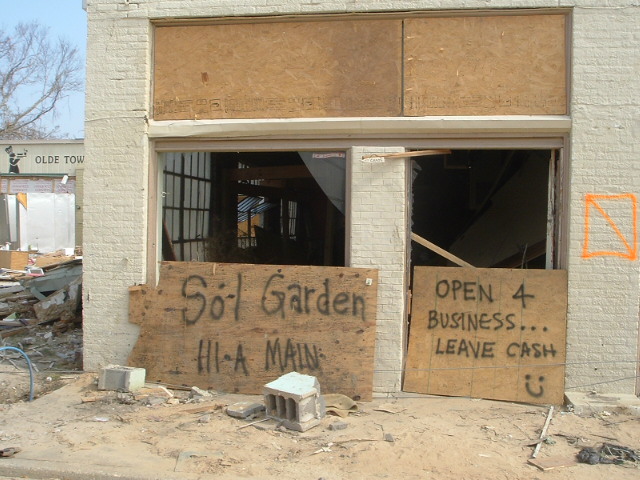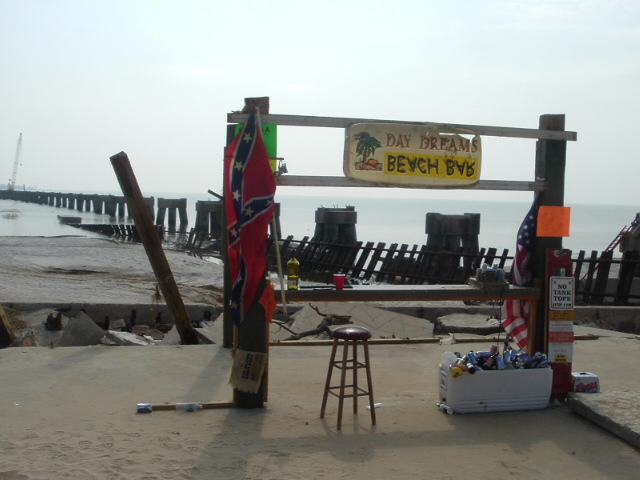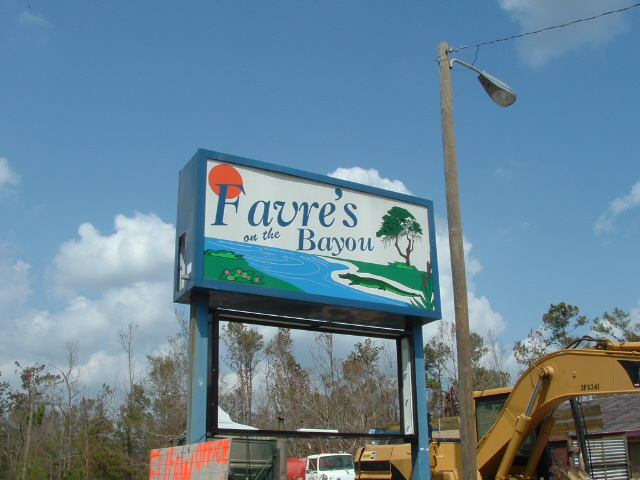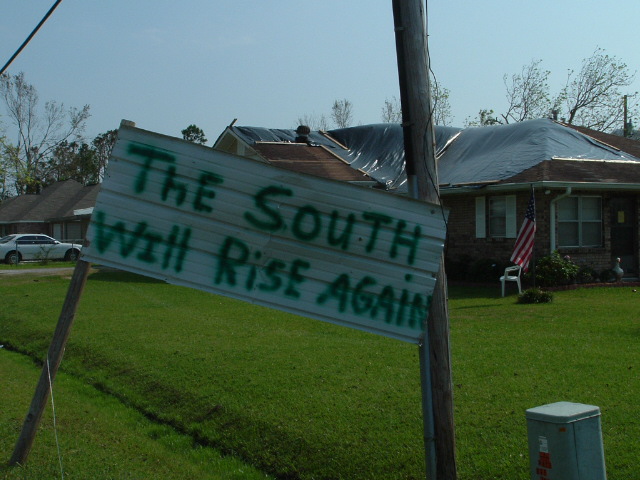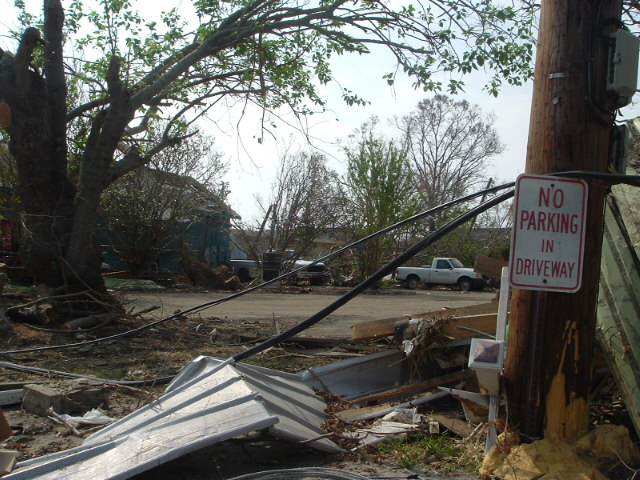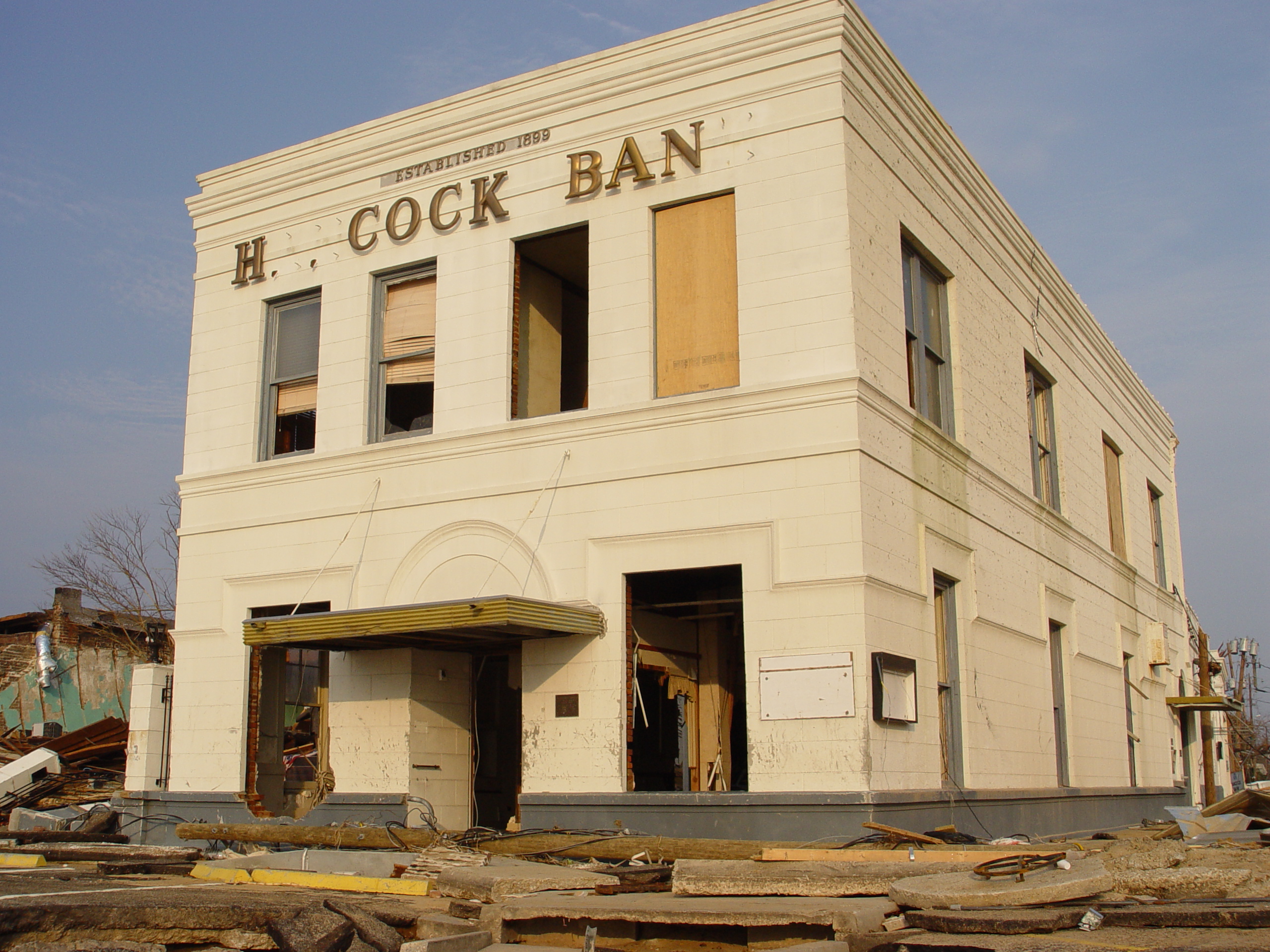 Photo above from Cathy Corr...
---
Page 2 coming soon...